Trevor Potter Voted Among Top 50 Influencers to Watch in 2014
11.19.2013
Campaigns & Elections Magazine
Awards & Rankings
FOR IMMEDIATE RELEASE
CONTACTS: Marketing / marketing@capdale.com
Trevor Potter is Recognized for His Impact on Campaign Finance Issues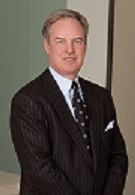 Washington, D.C.—November 19, 2013: The editors of Campaigns & Elections Magazine have selected Trevor Potter among the political world's top 50 influencers to watch in the 2014 election cycle. Mr. Potter, who leads the Political Law Group of Caplin & Drysdale, is one of the leading Republican lawyers advocating for reform on money-in-politics issues. In his role as President of the nonprofit group, The Campaign Legal Center, Mr. Potter rallied opposition to Shaun McCutcheon's Supreme Court challenge to aggregate contribution limits. A former chairman of the Federal Election Commission and John McCain's presidential campaign lawyer, Mr. Potter is a well-recognized voice on lobbying regulation and government ethics. "I am honored to be among such a distinguished group of campaign and election colleagues," said Mr. Potter.
Campaigns & Elections Magazine will honor these power players for their resounding impact on the sectors they serve, including tech, lobbying, public affairs and politics. Those on the list will be recognized in a special supplement of Campaigns & Elections Magazine in late November and at a black tie gala at The Mayflower Hotel on December 7, 2013.
About Trevor Potter
Trevor Potter leads Caplin & Drysdale's Political Law Group. He is one of the nation's best-known and experienced campaign and election lawyers. A former Commissioner and Chairman of the Federal Election Commission, Mr. Potter was described by the American Bar Association Journal as "hands-down one of the top lawyers in the country on the delicate intersection of politics, law, and money." He is a leading authority on lobbying regulation, government ethics and campaign finance issues. Furthermore, Mr. Potter is nationally recognized for his experience in compliance programs, campaign finance investigations, and questions concerning lobbying registration and disclosure, as well as federal and state ethics rules.
Related Practices/Industries