Kevin Maclay Testifies Before Senate Judiciary Committee on Abusing Chapter 11
On February 8, 2022 Caplin & Drysdale's Kevin Maclay testified at a U.S. Senate Judiciary Committee hearing concerning corporations using Chapter 11 to side-step accountability. In his testimony regarding the Texas Two Step, Mr. Maclay stated that "When the richest and most powerful corporations in the country are using the federal bankruptcy system to avoid paying the most vulnerable people in the country something is wrong. The system needs to be fixed."
Please click here to see video of the committee hearing.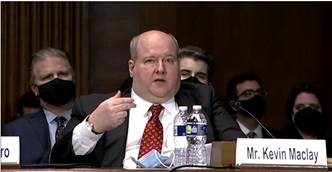 Related Practices/Industries